10/31/2018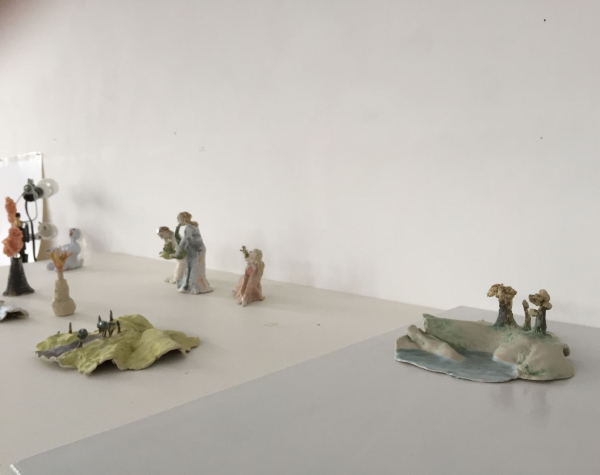 Another studio view.
10/30/2018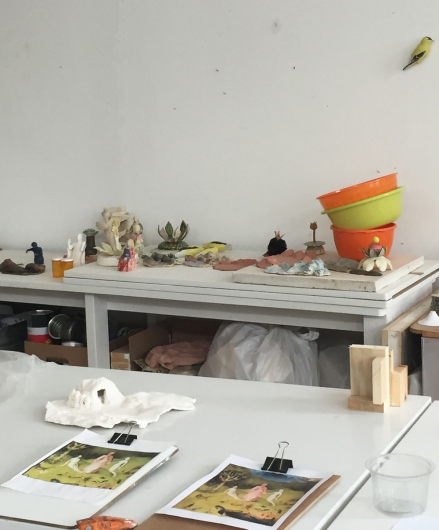 Studio view
10/27/2018
Working on making new green and blue glazes for landscapes.
10/25/2017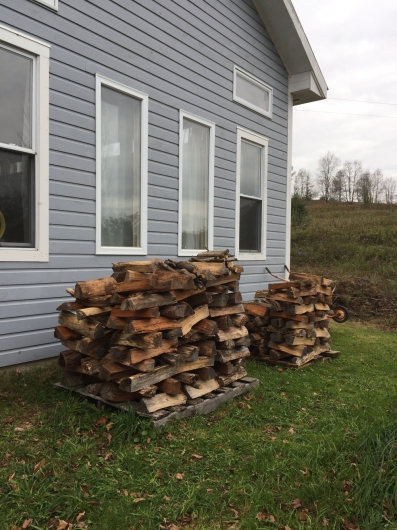 The last of the firewood for the coming winter. Will have to get more.
10/25/2017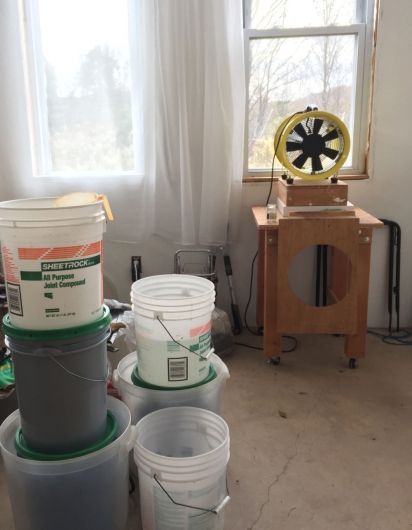 Getting ready for winter - water supply in the buckets and fan in the window for when the wood burning stove fills the room with smoke - which happens every once and a while.
08/15/2016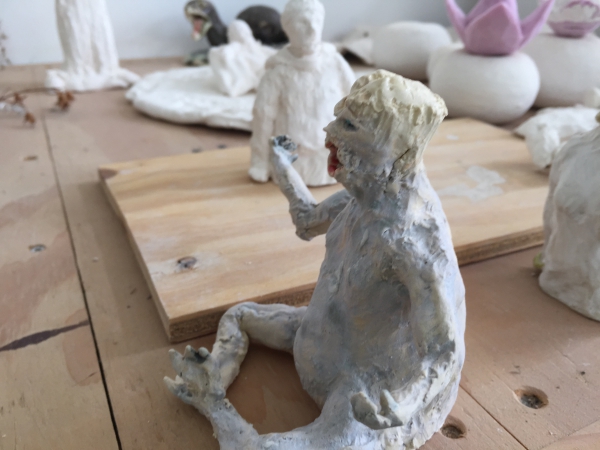 The plaster life-sized work is for another time. Back to the small porcelains.
12/30/2015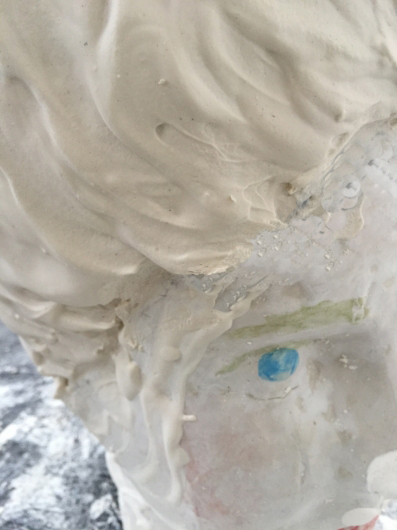 I think there will be plaster in my future. Here is a hairdo on a life-sized ceramic head.
10/10/2015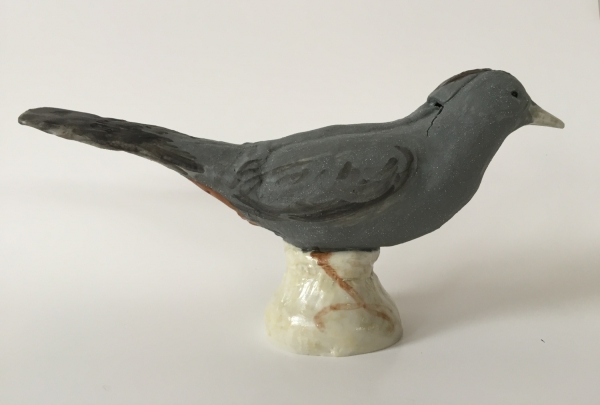 It seems that I return to making birds every 10 years or so - here's one of the new ones - a catbird.
09/14/2015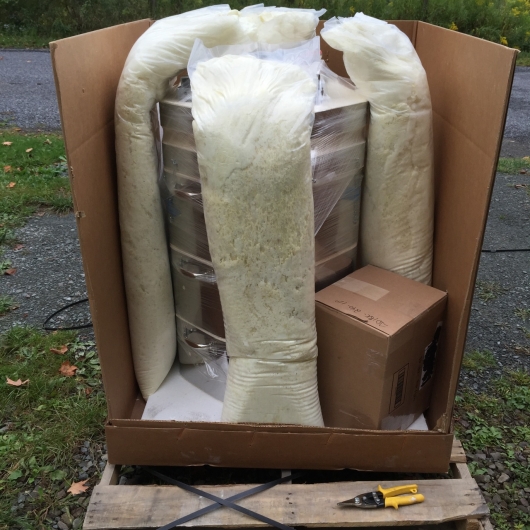 Yeah! The new kiln has arrived.
09/02/2015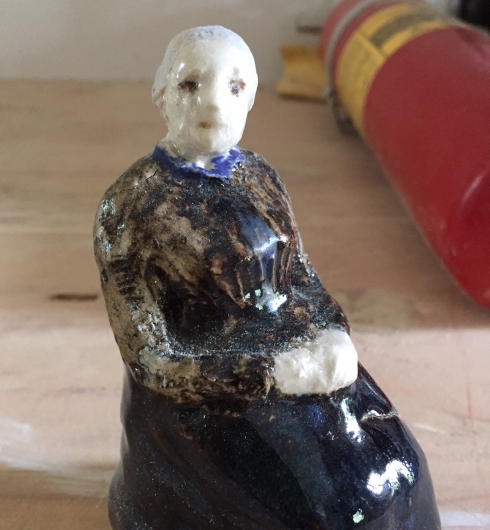 Susan B Anthony, 2014, glazed porcelain, 4.5 inches high. I love having her in my woodshop. She doesn't put up with nonsense.
09/02/2015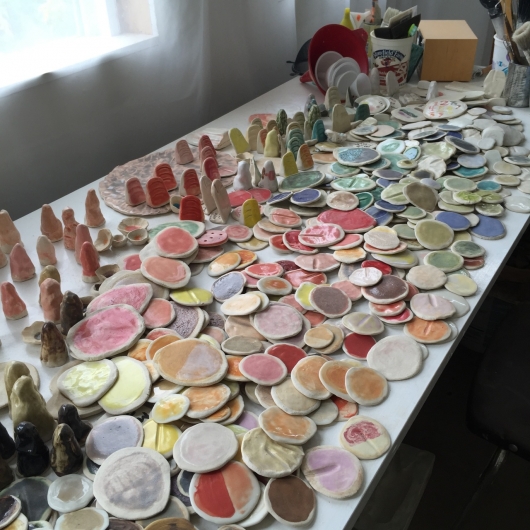 Glaze sample table
09/01/2015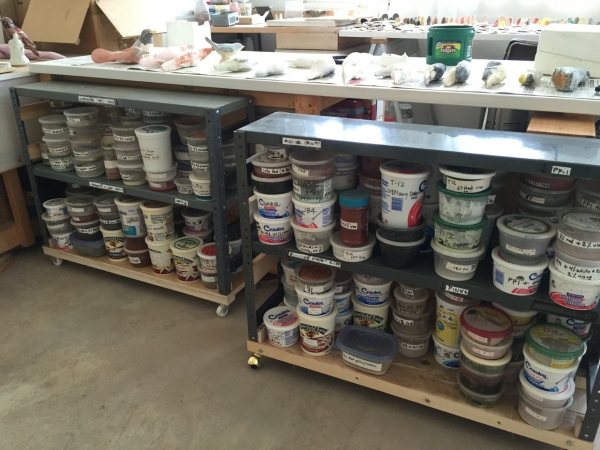 While waiting for the new kiln I've been organizing glazes. This will make it so much easier to find what I'm looking for.
08/14/2015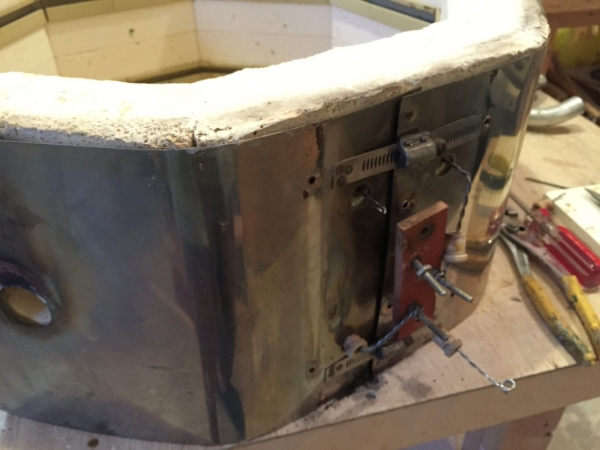 Sadly my kiln that I got on ebay for $300. is beyond repair.
08/11/2015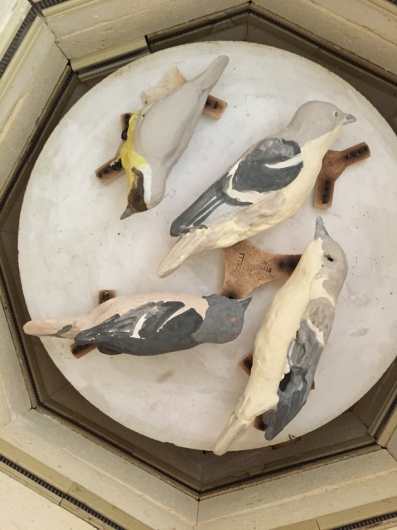 Kiln loaded with new birds. I hope the kiln makes it. I bought it used and have repaired it numerous times. I think it's from the 1970's.
03/20/2013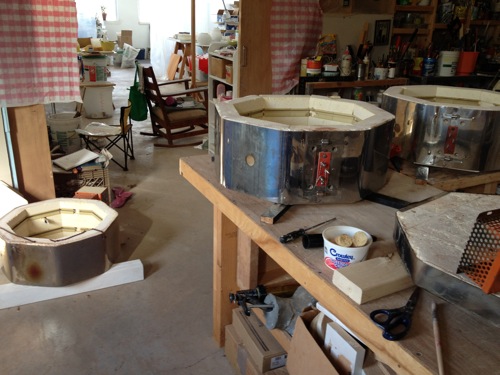 TIme for spring cleaning and changing kiln elements
04/02/2012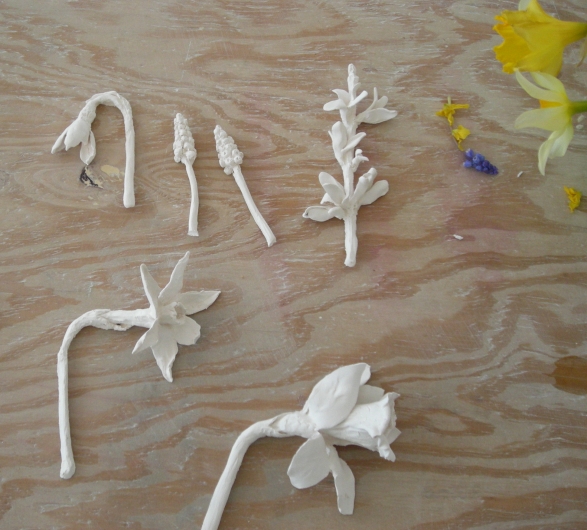 Listening to Proust - I didn't realize how often he speaks of flowers in "Remembrance of Things Past" - and working from the flowers that are just blooming. Heaven!